Dealing with the Stress of the Pandemic​
I've been sheltering in place since March 12. I'm an introvert and enjoy working from home, so at first this seemed like a blessing. But as the months have worn on, I'm showing signs of stress: less patience, quicker to anger, lots of tears at unexpected times, and less energy. And did I mention I have generalized anxiety disorder even when there isn't a global pandemic? I've seen a pattern with my students, too: some are less enthusiastic, others are more distracted, and some actively resist showing up to sessions or doing the work assigned. All of this is normal and to be expected when trying to learn (and live) during a pandemic. We are all dealing with the unknown, and we all react to stress differently. If you have noticed a shift in your child's resilience, work ethic, or general outlook, know that this is not unusual. According to the CDC, stress can manifest in various ways in children: • Excessive crying or irritation in younger children• Returning to behaviors they have outgrown (for example, toileting accidents or bedwetting)• Excessive worry or sadness• Unhealthy eating or sleeping habits• Irritability and "acting out" behaviors in teens• Poor school performance or avoiding school• Difficulty with attention and concentration• Avoidance of activities enjoyed in the past• Unexplained headaches or body pain• Use of alcohol, tobacco, or other drugs I do my best to keep this in mind when working with students and I understand their progress might be slower right now and they may not be at their best during our session. It's okay. We are all doing our best. I have a couple meditations on my website that may be helpful: one for grounding to help students become present, one for releasing negative thoughts/energy, and one for progressive relaxation. They are between 5 and 7 minutes long and are available both on my site or through SoundCloud. Photo by Kylo on Unsplash. ​
Summer Intensives for Writing​
Many students struggle with writing. For some, the issues come from getting what is in their head onto the page or screen. For others, it's the organizational piece inherent in writing. It is an especially challenging skill for students with dyslexia, executive function deficits, or processing gaps, because it requires holding so much information, and so many steps, in your mind at once. Summer is a perfect time for in-depth practice with writing because students are not up against a deadline and can take their time learning and working through all of the steps involved with writing. Writing instruction is available for all levels, from elementary school through college. I provide tips, tools, graphic organizers, and explicit instruction tailored to each student. My students have reported feeling more confident about starting the new school year after our summer instruction. Read all about my summer sessions below! There is some flexibility with the dates, so please let me know about any camps or other activities that might interfere with the weeks listed below. The deadline to reserve a spot is May 15, and spots continue to fill up. ​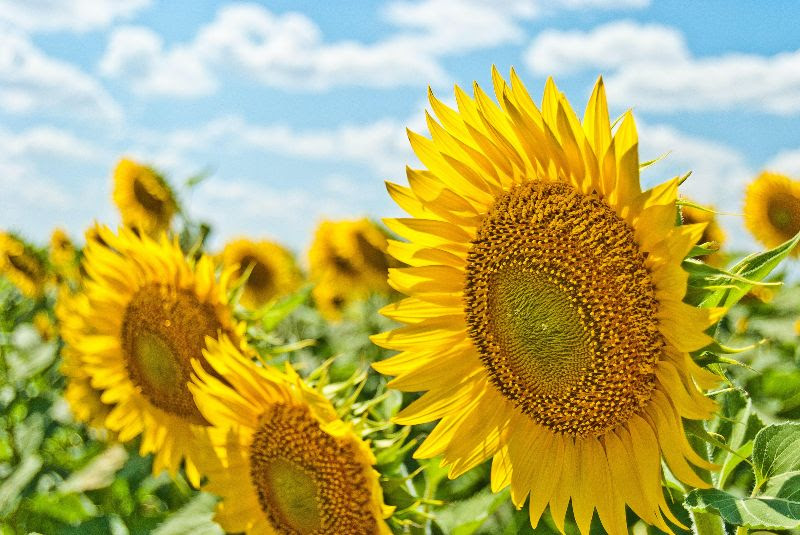 Summer intensives are excellent for students who would like to increase their confidence in math. Sessions can be tailored to a specific area of math like fractions, word problems, or algebraic equations. Once you sign up, you can let me know in which areas your student needs extra help. I will match your student with one of my math tutors. In the past, students have reported feeling more solid about going into the coming school year, having brushed up on areas where they struggled. Read all about the sessions below! There is some flexibility with the dates, so please let me know about any camps or other activities that might interfere with the weeks listed below.​
How are you doing? Overwhelmed? Ready to throw in the towel on this whole work-from-home-and-also-homeschool stuff? For many parents, these last few weeks have been a roller coaster, and there is not yet an end in sight. Perhaps this article from Mind/Shift will help. It recommends setting a reasonable routine, building in fun time, reaching out to teachers when you're not able to help your child with a particular assignment, and taking walks. But the most important pieces of what it recommends, in my opinion are these nuggets: don't expect perfection and keep it low key. It's ok if your kids don't spell words right or if they forget a piece of an assignment. It's ok if you aren't sure how to help them with fractions. Everyone is under stress and dealing with a pandemic, and we should not expect that anyone can give 100% right now. I, for one, have forgotten words and misspoken several times, and I even forgot to prep for one student last week. It's ok. It all works out. Give your kids and yourself a lot of slack and know that you are all doing the best you can right now. I hope you and your family stay safe and healthy! Photo by Jessica Lewis on Unsplash. ​
It's that time again to sign up for my summer intensives. This year, there will be three sessions, one lasting two weeks and the others lasting three weeks. You can sign up for one, two, or all three. The deadline to reserve a spot is May 15. What Are Summer Intensives?These intensives are intended to help students stay fresh with academics during the summer as well as help them get a leg up on the coming school year. Students who are currently doing O-G sessions with me are highly encouraged to do at least two sessions. Beyond O-G tutoring, students who need additional instruction with writing, math, science, research, project planning, note-taking, or reading are ideal candidates for these intensives. In the past, students have used this time to learn the ins and outs of writing a research paper, become more adept with taking notes in class and writing annotations, improve their essay writing and grammar, brush up on math and science concepts, or prepare for a standardized test. How Often Will We Meet?I recommend at least twice-a-week lessons. The lessons will last one hour. More than two sessions per week are available. An important piece to note: for students who are doing Orton-Gillingham with me, two lessons a week are required. I have found that meeting less frequently slows down progress. If your child is doing O-G with me during the school year, I highly recommend that they continue working with me during the summer. Where Will Lessons Happen?This is TBD, depending on the situation with COVID-19. If we are no longer under a shelter-in-place order, lessons will be available in person in Vermont at the South Burlington library. Online sessions are available for students who are remote, traveling, or outside of Vermont. What Are the Dates?• Session One: June 21–July 3• Session Two: July 12–August 1• Session Three: August 2–22 How Much Will the Intensives Cost?Session one, twice-a-week lessons: $360Sessions two and three, twice-a-week lessons: $540 each session I have listed the price for twice-a-week lessons for each session; if you choose to add a third lesson per week these amounts will increase. Payment is due on or before the first day of the intensive. For parents who wish to pay ahead for two or three intensives, a $50 discount will apply. Spots will fill quickly, so if you already know you'd like to sign up, please respond to this email and I'll make sure to put you on my calendar. If you have any questions, or would like to discuss possibilities about what type of intensive your student might need, please contact me. ​