Books That Tackle Mental Health​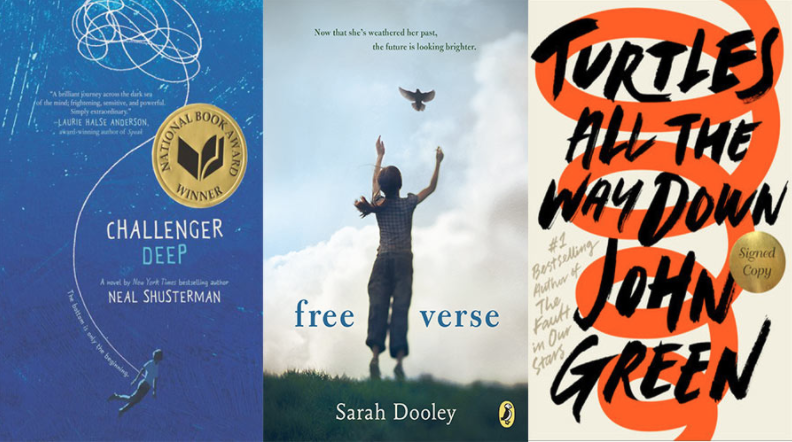 As someone who struggles with anxiety, I wish this list of books had been around when I was a teen. It features eight books that expertly handle various mental health struggles.
I love this list because I feel it is so important both for children to see themselves reflected in the pages of the books they read, and to read about others' struggles so they can understand others better.
I'll admit I haven't read any of these books yet, but they are on my 2018 list, especially Turtles All the Way Down by John Green and Fangirl by Rainbow Rowell, both of which feature characters with anxiety (one of my students couldn't believe I hadn't read any Rainbow Rowell yet, so I must remedy this).
I also want to share my general endorsement of Brightly, where I found the list. The site features many more lists like the one above in all grade levels, including book lists for adults. In addition, it has articles on various aspects of learning and parenting, with a focus on reading. Check it out!
​